Quality policy
We understand quality as a commitment to ensure and continuously improve quality in all areas of activity, including teaching and learning processes, study programs, research and services provided.
Quality and environmental policy of Panevėžys College
INTERNATIONAL ACCREDITATION
The College's Quality Management System is certified in accordance with the requirements of international standards LST EN ISO 9001:2015 and LST EN ISO 14001:2015:
LST EN ISO 9001:2015 – Quality management systems. Requirements;
LST EN ISO 14001:2015 – Environmental management systems. Requirements with guidance for use.
The system is also aligned and compliant with EN ISO 21001:2018. Educational organizations – Management systems for educational organizations – Requirements with guidance for use.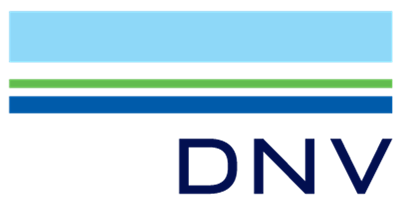 The College's quality management system is accredited and maintained by DNV which is the world's leading international certification body providing management system certification, risk management and other services.
INTERNAL QUALITY ASSURANCE
The College's internal quality assurance is key to the efficiency and success of the institution. It includes a variety of processes and actions designed to ensure high academic quality, institutional performance and student welfare. The focus on internal quality assurance has a significant impact not only on the quality of teaching, but also on the overall reputation of the College and its ability to retain and attract talented students and quality teaching staff.
Quality assurance is pursued at every level: teacher, study field program committee, faculty, administration, College.
EXTERNAL QUALITY ASSURANCE
External quality evaluation is a key process for assessing the effectiveness of a college's performance and its compliance with external quality standards or criteria. It is an important step in ensuring a high level of reputation, transparency and trust among the public, students and employers. External evaluation helps a college to analyse its performance, identify strengths and weaknesses, and make improvement decisions to achieve the best results.
QUALITY SURVEYS AND FEEDBACK
Quality surveys and feedback are very important tools for the College to improve its performance and service delivery, to ensure continuous improvement, and to ensure the satisfaction of students, staff and social partners.
QUALITY ASSURANCE DOCUMENTS
Quality assurance and continuous improvement of the College's activities are based on the provisions of quality assurance of higher education, which are regulated by national legislation, The Law on Higher Education and Research of the Republic of Lithuania, by-laws and international requirements of the Ministry of Education, Science and Sports, Centre for Quality Assessment in Higher Education (SKVC), essential provisions of the European Higher Education Area (EHEA) and the European Research Area (ERA), the Bologna process and other relevant documents.